Miller and Miller Electric are Highly Skilled, Licensed Cary NC Electricians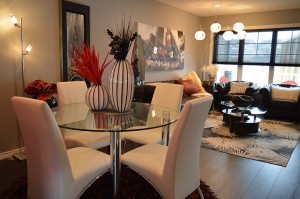 Electricity is an integral part of every home in Cary NC and should not be taken for granted. Only trust Miller & Miller to take care of your electrical needs. With our experienced electricians, we will make sure that your home and your family is safe from electrical incidents.
For exceptional electrical work, choose Miller & Miller electricians to provide a high quality service that you truly deserve. We partner with our clients and provide outstanding customer service and support across the board.
Cary Electricians for Home Electrical Service, Repair & Installation
Are you remodeling or updating the lighting in your home? Do you need to repair your electrical panel?
Whatever it is, our Cary NC electricians can help you!
We work with homeowners to provide electrical services which include:
Trust that with our years of experience we can answer any electrical questions you may have. Our insured and licensed Cary NC electricians will carefully listen to your needs.
Read reviews from satisfied clients.
A Miller & Miller Electric electrician will do a thorough inspection of your house and present you with different options to complete your project. Regardless of the scope of the project, our professional electricians will make sure that you will get the quality of service that you are looking for.
Safety is our Top Priority
When it comes to electrical repairs, only trust professionals. Working with electricity can be very dangerous. For years, Miller & Miller Electric has provided electrical services to Cary, North Carolina homeowners and has been the go-to place for electrical installations and lighting design in the area. We do our work professionally with a very keen attention to detail.
Faulty electrical wiring remains to be one of the major cause of fires in Cary North Carolina. Keep your home and family safe. Call Miller & Miller electric today and be confident knowing that your electrician is insured, licensed and has years of experience.
Not living in Cary? Check out our Durham NC electrical services.