Licensed, Insured Electricians in the Raleigh NC Area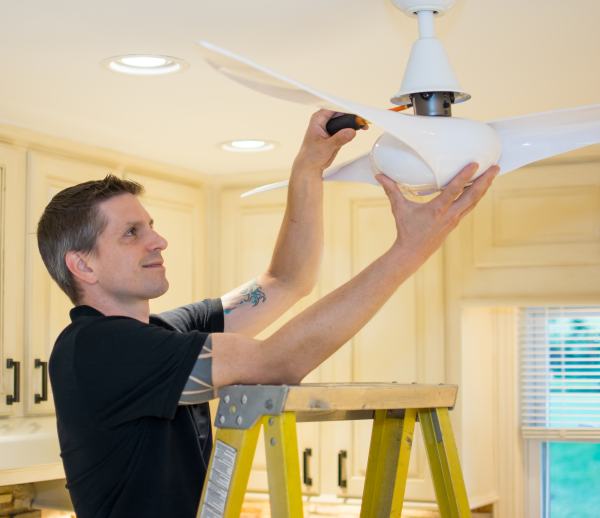 Electricity powers your home and it is easy for us all to take it for granted. That is, until something happens and you no longer HAVE that
electricity.  It's times like THAT when you need to talk to the professional, experienced Raleigh electricians at Miller and Miller. Make electricity work for you, not against you, with the help of the experienced electricians at Miller & Miller Electric.
For unparalleled electrical work, select Miller & Miller. We offer fast and effective diagnostics and troubleshooting and timely electrical installation services. The electricians at Miller & Miller will provide the quality, professionalism  you expect. We partner with our clients and provide outstanding customer service and support across the board!
Quality Electrical Service, Repair & Installation
Whether you are looking to add a new circuit, service an electrical panel or install new lighting; the specialists at Miller & Miller Electric can harness the power in your home with spectacular results.
We work with our clients to provide:
Our expertise allows us to discuss your needs and wants.
Our experienced, licensed electricians will carefully listen to you and then thoroughly inspect your house in order to lay out your  options. This process provides you with critical details and an opportunity to discuss the preferred course of action on a one-on-one basis, regardless of the size or scope of the electrical project.
Our Motto is: "Safety First"
Working with electricity is nothing to take for granted. Homeowners have trusted us for years to do their electrical work correctly, with a particular attention to detail. Our experience and high-quality work helps prevent potential home electrical problems down the road.
Faulty electrical work can result in potential fire damage and/or electrocution. Don't leave anything to chance — hire the professionals at  Miller & Miller Electric and KNOW your electrician is trained, licensed and experienced!
Miller & Miller Electric provides quality electrical service throughout the Raleigh Area
We are headquartered in the northwest Raleigh area, convenient to Raleigh, Cary and parts of Durham
Want to know if we service your area?
Give us a call at 919-676-9292