A Range of Lighting Installation Options for You

Installing a new light switch, new electrical panels, cabling and more can be difficult, even for the ultra handy DIY guy. Raleigh-Durham homeowners depend on the expert electricians at Miller & Miller Electric for dependable, long-lasting installation work.
Proper wiring in your home has never been more important. Keep your home connected with an electrical company that will always meet the National Electrical Code wiring standards and requirements: Miller & Miller Electric.
We are an unlimited electrical license holder, which means we can handle a variety of installation projects, from generators to smoke detectors. We also provide installation for:
Outlet Installation
Appliance Circuits
HVAC Circuits
TV/Phone/Data Lines
Panelboards
Ceiling Fan Installations
Bathroom Fans
Carbon Monoxide Detectors
Smoke Detectors
Circuit Breakers
& more
When considering new installation, we keep in mind local and federal regulations, necessary power demand needed and the surroundings of where the electrical equipment will be placed. This method promises your work will be of the highest degree.
Time to Replace Your Old Electrical Panel? Call Miller & Miller Electricians (919) 676-9292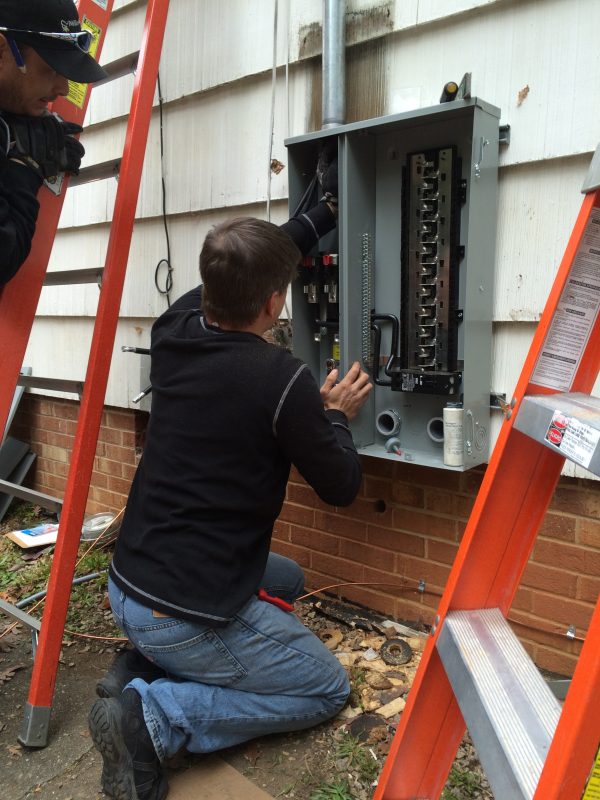 The electrical panel is the most important piece in your home's electrical distribution and management. Circuit breakers within the panel serve to funnel electricity all over your house.
Is your panel outdated? Have you gone years without a maintenance check? Do circuits in your panel trip often? Are you noticing sparks spitting out from certain power outlets? Don't waste another second — the time to reach out to Miller & Miller Electric is now!
Miller & Miller Electric is also a leader in electrical repair. Don't put off that much-needed fix — get in touch with our pros ASAP.
Our electricians are available in Raleigh, Durham, parts of Chapel Hill, Cary, Morrisville, Apex, and Wake Forest. To begin your next home electrical project, contact our team and let's get started today!
Electrical Service Client Testimonial
Second time user and again VERY VERY pleased. Miller and Miller is my electrician of choice. Joe and Karl are very professional, non-smokers (BIG plus for me!), and have brains. It is such a pleasure to hire a service that KNOW their job, do it with care and get it right. Joe repaired some security lights for me. He did an excellent job. Joe was quick and thorough. I HIGHLY recommend Miller and Miller. Very smart, efficient and personable staff. If you want a job done right call Miller and Miller.
~ Sue S.