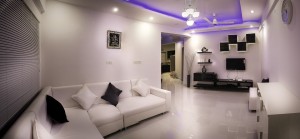 Miller & Miller Electric are Licensed and Insured Raleigh NC Electrical Service Providers
If you are looking for professional electrical service by qualified technicians, choose Miller & Miller Electric in Raleigh NC!
We will provide service that will exceed your expectations.  Our licensed Raleigh, NC electricians are respectful and will make sure that you are satisfied with our service.
Do you need to childproof your home or add a new lighting perhaps?
Are you having trouble with wires and you don't know much about electricity?
Whatever it is, we are ready to help you with your electric service needs.
Let us help take your home to a different level with our lighting design service. We can also offer peace of mind with our electrical safety procedures.
Residential Electrical Service in Raleigh NC:
Our experienced electrical technicians can help you find the best possible solution to your electrical problems.
We will listen to your needs and wants and propose the different options after a thorough inspection of your home. This allows us to work with you and decide the best way to proceed with the project. Whether it is a single room or the whole house, our one-on-one approach will help us make sure that the project will go smoothly.
Helping to Keep your Raleigh NC Home Safe
We have been in the trenches and Raleigh homeowners trust us to do a great job. Safety remains our top priority. Working with electricity is dangerous and you should only trust professionals to do this type of work. Our Raleigh NC electricians provide unparalleled work.  We can help you prevent electrical problems down the road.
Avoid faulty wiring, trust a professional to do your electrical wiring and panel installation! Have confidence that your your home is properly wired and that your family is safe from fire damage. Especially relevant, consider that Miller & Miller Electric is a Raleigh electrician that is insured, licensed and experienced!
We also cater to residents in Apex, Cary, Morrisville, Wake Forest and parts of Chapel Hill, NC .
Electrician Raleigh NC – Give us a call at (919) 676-9292