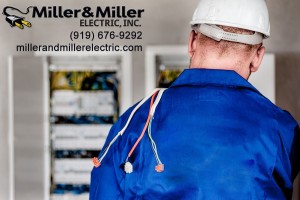 Are you looking for an electrician who can offer unpermitted space wiring in Raleigh NC? When electrical construction was installed in a property without the required permits, it means the space is not up to code. Unpermitted space wiring is required to avoid issues with the law. You may even find it difficult to sell a home with space that has wiring that's not up to code. So what do you do when you have unpermitted space?
Look for a suitable electrical contractor
Not all electricians are able to offer unpermitted space wiring. You must hire an electrical contractor who is able to follow all the safety and code regulations. This means looking for a contractor who is well versed with the electrical codes of Raleigh NC. It's important to take your time and find someone who will ensure that your space is up to code.
Perform adequate background checks
Has the electrical contractor done unpermitted space wiring before? This will help you to determine whether they are the best people for the job. Home electrical projects can be expensive and time consuming. You need to take your time when hiring an expert to ensure you don't waste money on the project. Work with reputable electrical contractor in Raleigh if you don't want to be disappointed. Do adequate research to find out if the contractor has good customer service.
Level of skill and experience
Not every electrician has the skill and experience to handle home electrical projects. Home electrical projects have their own unique challenges. Unpermitted space wiring jobs can also present certain issues that novice electricians are unable to handle. It's up to you to ask about the kinds of electrical jobs the contractors have handled in the recent past. This will give you an idea of their capabilities when it comes to unpermitted space wiring tasks.
License and insurance is critical
Never accept an electrician to do any job in your property until you confirm that they have the required license. Working with an unlicensed electrician is very risky and never recommended. Don't just take their word for it; ask for proof of licensing and insurance.
Go through client testimonials
Clients will recommend electricians when they have had a good experience with them. Ask the electrical contractor to show you reviews and testimonials of their previous customers. If the electrical contractor is proud of their work, they will be willing to give you contacts of previous customers.
To begin your next home electrical project in the Triangle area, call Miller and Miller today!