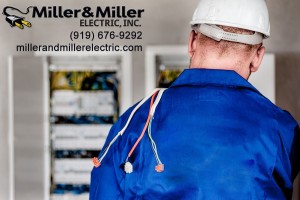 The number of house fires being caused by faulty electrical wiring is increasing each year.
Unfortunately, many homeowners ignore common signs of danger in their electrical wiring systems.
What you can do to protect your home is to keep a close eye in order to uncover potential electrical wiring issues before they escalate.
Let's start out with these most common signs of a faulty electrical wiring.
Dimming/flickering lights
This is probably the most common sign of a faulty electrical wiring. Most homeowners assume that flickering or dimming of lights is caused by a problem with the electrical fixture. However, this is unlikely to be the reason. When you have many appliances drawing a lot of power or current from your electrical system, the lights will flicker or become dim. You may need to either move lights to a different circuit or have an electrician to install a dedicated circuit for only your electrical appliances.
A weird odor
This may occur when your fuse box or an element in the electrical panel has overheated. If you notice any funny odor coming from the electrical system, switch off and unplug any devices connected and then call an electrician. Doing this can save you your costly appliances.
Emission of sparks
Whenever you see sparks coming out from the breaker panel or any other electrical outlet, switch off electricity from the main supply and call a contractor. Sparking that occurs on appliances could mean that the item itself is faulty. But when the same occurs on the electrical circuit, it may be a huge issue with the wiring that needs to be fixed urgently.
Outlets become too hot
Most homeowners assume that it's ok for the outlet to become hot when the appliance that is connected produces heat. Electrical outlets are not meant to get hot in any circumstance. When they do, there's probably a problem with the wiring. Call an electrician to service the outlet immediately.
Blown out fuses and circuit breakers
If you are spending too much money replacing circuit breakers and fuses, it's time to have your electrical wiring checked. These items usually blow out whenever there is a current overload. If you always plug in your hair dryers on any outlet and the circuit breaker trips, there could be an underlying problem. You may need to upgrade the electrical circuit to save costs along the way.
At Miller & Miller Electric, we don't just repair, install and renovate.  We offer electrical safety inspection to identify potential problems before they become serious threats.
Call Miller & Miller Electric at (919) 676-9292 for more information!