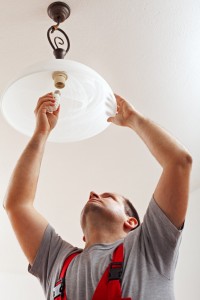 Electrical components are not just costly but also very dangerous. Why then should you rush to hire just any electrical contractor to handle any of these items? You need to perform adequate background checks prior to hiring an electrical contractor. We'll take you through some important areas to consider when looking for an electrician in Durham NC.
Area of expertise
The contractors are usually trained to handle different kinds of electrical work. There are those who are very good at working on new electrical installations and wiring projects. These ones are mostly hired in new construction projects or home renovations. Others are most suitable for appliance installation and repairs. If you have a major home appliance like an HVAC system that you want installed by a qualified electrician, it would be best to look for such.
Experience
Highly experienced electricians are likely to offer the best service. The good thing with an electrician with adequate experience is that, he/she is able to resolve problems faster and anticipate issues/fix them before they get worse. Find out how many years the electrical contractor has been handling such projects. It would be wise to ask about their experience in a particular area like commercial electrical wiring.
License and insurance
Not everyone who poses as an electrician in Durham NC has adequate licensing and insurance. You need to go a step further and find out if their insurance is current and updated. Ask about the general liability and comprehensive insurance cover. It protects you as the client should anything go wrong in the property and the contractor ends up injured.
Previous work
A good electrician should have an admirable track record. You should be able to get not only good reviews from previous clients but also recommendations for their good work. You can look at review sites and also ask the electrician to give you contacts of most recent customers. Get in touch with them to find out if they would recommend the same electrician to another client.
Cost
The amount you'll pay for any electrical work will vary from contractor to contractor. The best you can do to ensure you get a good deal is to compare what electrical inspection experts in Durham NC charge their clients. Request for estimates from 2 to 3 companies and compare their rates. Make sure the labor and cost of electrical components are included in the estimates you receive. Ask about additional costs or hidden fees.
Miller & Miller Electric are proud to serve Raleigh, Durham, parts of Chapel Hill, Cary, Morrisville, Apex, Wake Forest and surrounding areas. Contact us and let's get started on your next electrical project today!